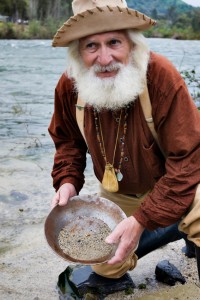 Recently I was having a "bull session" with a handful of agents in my office.  We had just returned from lunch and we were sitting around the conference room table.
The conversation turned to an experience that one of the agents had with a seller that was proving to be difficult and unreasonable in their restrictions on how the agent could market the home. Things like not allowing a sign, no open houses and no lockbox were some of the things this seller demanded that the agent do or not do!
Ultimately, I observed that the reason why agents work with these types of unreasonable clients is because they have no one else to work with, so they stay the course, hoping that the seller with eventually mellow out, or that the property will miraculously sell!
I shared my opinion on why that happens, and frankly I was met with silence.  What I shared with them was the observation that agents who continue to work with clients who constantly grind them are doing so because they don't have an effective prospecting plan, if they have any plan at all!  Hence the reason for the silence.  I had struck a nerve!
I know that prospecting for new clients is probably the least favorite aspect of a successful real estate career, but it is definitely one that you can't ignore, and expect to prosper.
I decided to round up some tips for those agents and I want to share them with you here.
To start with, any decision to start prospecting should start with planning.  For some really good help with that, go here: http://realtormag.realtor.org/node/11779.  It's free, and you don't have to login.
That site will help you create a plan.  Once you have that down, head on over to https://www.nar.realtor/field-guides/field-guide-to-effective-online-marketing for a ton of really useful information on online marketing and prospecting.
We live in a digital age.  You SHOULD have a digital component to your prospecting plan.
These two sites will help you generate more business, IF you take action.
It's really up to you.  Create a prospecting plan, take MASSIVE action, and reap the profits.  Or not.  It's your call.