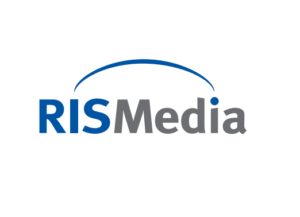 If you are considering beefing up your social media presence as part of your 2017 marketing plan, read on!
RISMedia is a 35 year old source for real estate related news that has built a reputation as being one of the few news sources that can be trusted to really keep the focus on the industry by reporting un-biased news and information.
Recently I became aware of a service they offer that is designed to take care of one of social media's biggest problems…and that is coming up with interesting content to post and then actually posting it.
The program is called RISMedia ACE and you can learn about it here: http://rismedia.com/ace-home/. 
Here is how it works:  First, you sign up for a free 14 day trial.  When you sign up you get to decide if you want the content posted to your Facebook personal profile, one or more Facebook Business pages, your LinkedIn profile or all of the above!  By following the simple step by step process you grant access to your social accounts so that they can post as you.
Every day (even holidays!) they will create a post for you, branded with your information and post it.
That's it!  You don't have to do anything except to interact with your readers as they leave comments for you.
After the 14 days, you are billed $19.95 a month.  The normal pricing is $29.95 a month.
I'm near the end of my 14 day free trial and so far I have been very pleased with the system. 
Here is a link to a recent post: https://www.facebook.com/jerrykidd/posts/10154930291263501. That will show you what one looks like.  If you click on the post, you'll be taken to a branded webpage for the post, so be sure to do that to get a good look at what they give you.
So, to recap, let's take a look at the info on their sales page:
Why Should You Join? With RISMedia's ACE You Can:
Turn your social media sites into sources of consumer-focused information and grow your prospect pool with each share

Automate your social media, helping drive impressions and leads

Brand the content you share to you and distribute it automatically
Introductory Agent Offer also includes:
Full access to brand and share current RISMedia news as well as RISMedia's extensive content library of thousands of articles for use on blogs, newsletters and agent websites

Full access, complete with your branding, to share the ACE library of exclusive ACE content including articles, videos and listing/marketing presentation infographics
I suggest that you take the time to check it out.  For a low monthly price you will solve your social media content issues!