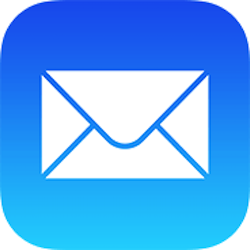 Have you ever given any thought to the marketing power of the emails that you send?
If not, now's the time!
Every email that you send has the ability to not only convey the message that you are sending, but also to direct the recipient to your social site, your web site and even a call to action.
All of this takes place in your email signature. We have always had the ability to include some basic information, but modern email clients also allow you to include mini webpages at the end of each message.
Since almost everyone can accept such rich text emails, you can include photos, logos and links in your signature.
The only drawback for many has been the problem of how to create a signature and then to use it.
Here are 4 websites that will show you how to create your own unique signature and apply it the email tool that you use, whether it's Outlook, gmail, yahoo, apple mail or your phone. Take a look, pick one and start using it!
1. First up is one from Hubspot: https://www.hubspot.com/email-signature-generator#form-tab-main This one is easy to use, fill in the blanks and go!
2. Next is https://www.mail-signatures.com/signature-generator/ Another fill in the blanks tool that will allow you to pick from several templates and to also customize it specifically for the email service that you use.
3. Next is https://mysignature.io/editor Another fill in the blanks one that has templates to choose from, but also allows you to import your data from Facebook or LinkedIn
4. Next is https://www.designmantic.com/email-signature-design This one gives you a choice of a ton of templates first and then goes on to a fill in the blanks model. They also offer logo design and other graphic services.
As easy as these are to use, there really isn't any reason to not use a cool email signature!