According to a good friend, and fellow technology aficionado, I caused hell to freeze over a few weeks ago when I bought a 64 GB 3G iPad after publicly stating that I was going to sit this one out, (http://realtytechbytes.com/why-i-am-not-buying-a-ipad/).
There were a couple of really good reasons for doing this, not the least of which was that I was asked to teach a class on the iPhone and the iPad!  I have owned iPhones for the past 2 plus years and and know that platform inside and out.  But, my knowledge of the iPad was limited to what I had read on blogs, the mainstream press and from lurking on a real estate apple products user forum. In order to deliver a good presentation I figured that I really needed to get my hands on one.
I looked into renting one for two weeks and was quoted a price of $500.00!  Seriously?  I don't think so.  Then I remembered that Apple has a 14 day return policy, subject to a 10% restocking fee.
So, I found myself at the Apple store at the Stoneridge Mall one day, and before I knew it, I was out the door with one!  I have to tell you that it is one sexy and seductive piece of technology!  I can see why people rave about it.  What I can't see is why people put up with it's considerable shortcomings.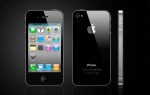 The device is designed to "fit" into the space between laptop and smart phone.  And for some people there is a genuine need for such a device.  But, after using it for two weeks, I can honestly say that my iPhone 4 got more use and was able to handle more business situations than the iPad!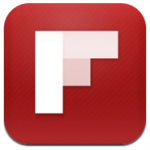 The iPad does have the gorgeous display going for it.  The size is nearly perfect for reading, viewing pictures and watching videos.  And, if you get the Flipboard App (If you have an iPad you REAL, REALLY want this app) you'll spend hours staying up with your social graph using the astonishing magazine style interface.  The app is free in the App Store, just search for it by name. (Or click here to go to http://www.flipboard.com/)
But, here is the main gripe I have with it.  I wanted to use it to do presentations in a class environment.  I use an iMac or a MacBook Pro to create my classroom materials by running Keynote, Apples PowerPoint killer.  I bought the Keynote App for $9.99 from the App Store and figured that I could easily transfer my existing Keynote presentations to the iPad.  Not so fast!  You can transfer files via iTunes when the iPad is connected, or you can email them to yourself and then open with Mobile Keynote.  But, for some reason known only to Apple (Steve Jobs' reality distortion field strikes again) the mobile version of Keynote and the Desktop version are not completely compatible!  Fonts, themes and more just don't come across very well, unless your presentation uses the basic ones that are common to both platforms.
Another gripe is that Apple has locked down the platform so that I cannot take video out of the iPad (Even using the iPad video to VGA adaptor) and display it via a projector.  That was a real killer for me.  It turns out that the video to VGA adapter just shows videos or pictures, not the screen of the iPad.
Other small annoyances like no camera (my iPhone 4 has two), no ability to actually access the file system via USB, ties to AT&T and the fact it is too big to easily carry around (it won't clip on my belt like my phone) just finalized the decision to return it.
My final conclusion, echoed by others, is that this game changing device is perfect for personal consumption of information, and not so good for content creation, unless you are willing and able to live within the narrow box that Apple has defined.
So, on Wednesday it went back to Stoneridge.  The blue shirted Apple minion at the door was astonished!  "What, you dare to break the reality distortion field?"   "Ummm, yes, I do.  Gimme my money back."  And so it went.
You'll be happy to know that all is well in Hell these days, the freeze is over.
But that Flipboard app keeps singing it's siren song to me…and I hope that the wizards at Apple are listening to all the complaints and are building the v2 model as we speak.