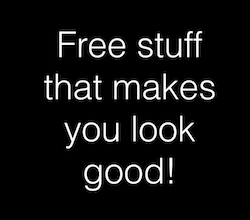 It's a commonly accepted fact that when you post useful content on your social media sites, you will build a following.
The more you post, and the more relevant the content, the faster you will build a following.  The bigger your following, the better your chances are of getting new business from your efforts.
In talking with real estate agents all over the nation, the biggest stumbling block for agents attempting to use this strategy is coming up with content.  More importantly, coming up with great content on a consistent basis is really the hard part.  I know.  I've been writing this blog on a weekly basis since 2007. That's nearly 500 articles!  Coming up with that content week after week has been a challenge.
So, I get why many of you won't want to embark on a project that requires you to constantly develop great content on a regular basis.
However, you already have the content available to you…if you'd only look for it!
RealtorMag.com has a ton of free material for you.  Here is what they say:
Handouts for Customers
Reinforce your value and illustrate your real estate expertise by educating your buyers and sellers. Download all buyer or seller handouts to customize them with your branding. You can also download individual handouts by clicking on the headlines below.
If you go to http://realtormag.realtor.org/sales-and-marketing/handouts-for-customers you'll find 60, professionally written articles that you can use, either as-is, or you can edit them to suit your market.  That's over a year's worth of weekly posts!
The National Association of REALTORS® and houselogic have teamed up to provide REALTOR® Content Resource for you.  RCR has nearly 1600 articles that you can share by email, social media, on your blog or website…it's your choice of what you share, where you share it and when you share it.  You can find it here: https://members.houselogic.com/start/
The only real wrinkle that I see its it is this:
REALTOR® Content Resource — Reprint Rights Policy
By using HouseLogic content, a free benefit, NAR members must abide by the site's Reprint Rights Policy. The policy requires that content be attributed properly—both to HouseLogic.com and the article's author—and content may not be changed, manipulated, or edited in any way. Read the full Reprint Rights Policy.
But, hey, it's free and it's quality material!
So, here is the deal.  The more quality material that you post that isn't "salesy" or things that boast how great you and your firm are, the bigger your audience will be.  And at some point you WILL start to get business from your efforts.  Facebook, LinkedIn, Twitter and others have given you a FREE platform to publish on.  I've given you the content sources.  So the question is, when are you going to get started?