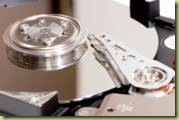 Most of my time on computers is spent on my iMac or my MacBook Pro and I am thrilled that I made the switch to Mac a few years back.
But, there are occasions when I have to use my Windows 7 desktop machine at my office. I also have Windows XP Service Pack 3 installed as "virtual PCs" by way of VMWare Fusion on both my iMac and MacBook Pro. (I also have two Windows XP laptops and my wife has a Windows XP desktop, netbook and a Win XP Virtual machine on her iMac). This means that I have to pay particular attention to keeping those Windows machines humming along.
I thought that I'd share two tools that I use to keep those PCs safe from malware and also to keep them working at peak efficiency.
The first tool is Microsoft Security Essentials. This is Microsoft's answer to Norton, McAfee, Trend Micro, Avast, AVG, et al. From the Microsoft Security Essentials website:

About Microsoft Security Essentials
Microsoft Security Essentials provides real-time protection for your home PC that guards against viruses, spyware, and other malicious software.
Microsoft Security Essentials is a free* download from Microsoft that is simple to install, easy to use, and always kept up to date so you can be assured your PC is protected by the latest technology. It's easy to tell if your PC is secure — when you're green, you're good. It's that simple.
Microsoft Security Essentials runs quietly and efficiently in the background so that you are free to use your Windows-based PC the way you want—without interruptions or long computer wait times.
This is a FREE tool (in case you missed that word above!) that I have been using on my desktop and virtual machines for over a year. I also use it on my XP laptops and also on my wife's computers. With all those copies of Windows running, it would be a small fortune to pay for anti-virus upgrades every year!
I realize that there are other free antivirus solutions available, but my thinking is that Microsoft is in the best position to understand how to best protect it's products.
My experience so far has been excellent. Back in my Norton, Trend Micro and McAfee days (I have tried them all) I found that although the protection was great, they all slowed my system down to one degree or another. I've experienced no noticeable slow downs and I have had ZERO infections of spyware, virus or other malware since I installed the software. So, if your antivirus software is up for renewal, you might want to consider checking out Microsoft Security Essentials.

The other tool that I find indispensable on my Windows machines is CCLeaner. I've been using this little gem since it was called "Crap Cleaner". As it gained a larger following, the folks at Piriform decided to clean up their image and changed the name to CCleaner!
Its job is to scan your hard drive and remove all of the unnecessary junk files that Windows creates and then carelessly leaves all over your hard drive. And it does it very well.
You down load it, install it and then run it. You do have to periodically remember to run it, but the actual scanning and cleaning time is measured in minutes. It's smart to check for updates each time you run it so that you can be sure that you are using the latest information to check your computer. From the Piriform web site:
Features
CCleaner is our system optimization, privacy and cleaning tool. It removes unused files from your system – allowing Windows to run faster and freeing up valuable hard disk space. It also cleans traces of your online activities such as your Internet history. Additionally it contains a fully featured registry cleaner. But the best part is that it's fast (normally taking less than a second to run) and contains NO Spyware or Adware!
Cleans the following:
Internet Explorer:Temporary files, history, cookies, Autocomplete form history, index.dat.
Firefox: Temporary files, history, cookies, download history, form history.
Google Chrome: Temporary files, history, cookies, download history, form history.
Opera: Temporary files, history, cookies.
Safari: Temporary files, history, cookies, form history.
Windows: Recycle Bin, Recent Documents, Temporary files and Log files.
Registry Cleaner: Advanced features to remove unused and old entries, including File Extensions, ActiveX Controls, ClassIDs, ProgIDs, Uninstallers, Shared DLLs, Fonts, Help Files, Application Paths, Icons, Invalid Shortcuts and more… also comes with a comprehensive backup feature.
Third-party applications: Removes temp files and recent file lists (MRUs) from many apps including Media Player, eMule, Google Toolbar, Netscape, Microsoft Office, Nero, Adobe Acrobat, WinRAR, WinAce, WinZip and many more…
100% Spyware FREE: This software does NOT contain any Spyware, Adware or Viruses.
Both sites have extensive documentation via videos and/or screenshots and PDFs to show you how to use them, so you should have no trouble in using them
Between these two programs, (and Windows Firewall) I have had ZERO issues with my Windows computers over the past few years, which is a miracle of the highest order in my book!
What are you using to stay safe and efficient with Windows?