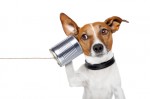 If you have been reading my writings for any length of time you will undoubtedly know that I am solidly in the Apple camp.  Although I hold 3 Microsoft certifications, I do almost all of my computer work on Apple products.
At home I have a 3 year old iMac. I also have a 3 year old MacBookPro to handle the heavy computing requirements while on the road.  And of course I have an iPad 2 and up until September 21st I used an iPhone 4 as my primary mobile device.
I stayed up late on September 13th until it became the 14th and pre-ordered my iPhone 5.  Confirmation of the order came right away with assurances that as soon as it shipped they would send me tracking info.  
Sure enough, when they shipped it from China I was able to follow it as it made it's way half way around the globe and back again to my door.  It left China, went to Hong Kong, then Anchorage, then Louisville, then Oakland then to San Ramon and then to me!
It arrived at 9:30 AM on Friday the 21st as promised (along with one for my wife) and I immediately set in to making it my own.
The steps I followed were pretty straight forward:  First I upgraded the IOS on my iPhone 4 to IOS 6. That was done via Software Update from the Settings menu on the phone and took about 2 hours (This was  actually done on Wednesday).  Since it was now Friday, I synced the iPhone 4 to iTunes on my iMac to make sure that anything new that had been added would get backed up.  Because I do this on a regular basis, it went pretty quick.  (Part of the syncing process consists of backing the phone up to my computer. You can also sync to iCloud, but I like the security that using a cable gives me).
Once that was completed, I disconnected the iPhone 4 and powered it off.  I'll have a use for it the next time I travel to Europe, but for now, it goes into cold storage.
I fired up the new phone and answered a few basic questions about language, location, my delivery zip code and the last four digits of my SSN.  Then it asked me if I wanted to set it up as a new phone or restore from a backup.  I opted to restore from the backup of the iPhone 4 that I had just created.  Here came the first of two wrinkles in the process.  I had to swap out the cable that I had been using to sync the iPhone 4 to the iMac with the one that came with the iPhone 5.  The connector that fits into the iPhone 5 is smaller (by a long shot!) than the one used for the iPhone 4.  The end that fits into the computer is a standard USB connector, which is good news because I can use any of the charging devices that I have accumulated over the years for my iPad and iPhone.  
As soon as the phone was connected, iTunes started up, recognized the new phone and asked me if I wanted to perform a restore from a backup, or install it as a new device.  I opted for the restore from backup.  Once I did that iTunes started in on the restore process.  Since I had over 25 gigs of pictures, movies, books, music and apps on the 4, it took over an hour for the process to complete.
The last thing I did was to check for any updates to my installed Apps in iTunes, found a few, downloaded them and ran another sync.
At this point the phone was fully restored with what had been on the iPhone 4. Then the second wrinkle in the process cropped up… I did have to go into to each of my email accounts and put the passwords back in, as well as do the same on any other app or account that had stored passwords.  I guess this is done for security reasons, but it was a minor annoyance none the less.  Make sure you know all of your passwords, including your iTunes password before you begin!
After 24 hours with the new phone, what do I think about it?  At the risk of sounding like an Apple lap dog/fan boy, it's flat out awesome!  The bigger display, (the retina display makes things just pop out of the screen), lighter weight, cool features like Siri and panoramic photos and voice turn by turn maps are just a few of the things that I have used so far.  All are better than than what I had on the iPhone 4 and I am more than happy that I made the switch.
So, are you getting one?