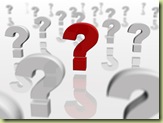 Two weeks ago I introduced this multi-part series of posts on how successful Realtors® are making a living these days. In that post I talked about the 6 traits of successful agents and the one thing that none of them do. It will be important to keep those traits in mind as we talk about this week's tool.
In case you have forgotten what I talked about in previous week's or in case you are just joining us on this journey, here is the link to the first week's article http://budurl.com/hywg , and here is the link to last week's article: http://budurl.com/bjed
I want to talk about computers today. Although it is possible to be a successful real estate agent without one (and I do know a few who do not use one and who are successful by any one's standards) I believe that the use of a computer in your real estate business is a necessity for most of us.
One of the most frequent questions that I get is "What computer should I buy?". I always answer that question with a few of my own, because it's impossible to give good advice until the following questions are answered:
How do you work? Do you work from home? Do you work from your broker's office?

Do you ever meet clients at their home or place of employment? Do you ever meet clients at a coffee shop, or do you work from one?

What do you hope to gain from using a computer? Checking email? Surfing the web? Accessing MLS? Doing presentations?

Will you be editing and publishing pictures or videos?

Will you be writing a blog?

Although in most cases a laptop computer will be the correct machine for most real estate uses, what kind of laptop? Mac or Windows?

If a Windows machine, do you need the features of a full size laptop or will a Netbook do for you?
As you can see, some careful thought has to go into the choice. I have explored many of these options in previous posts and I invite you to revisit each article to get more detail on how to make your decision.
To start with, visit http://realtytechbytes.com/what-computer-should-i-buy/ to get a look at the larger picture.
Then you may want to visit http://realtytechbytes.com/what-laptop-should-i-buy-in-2008/ for some insight on buying a laptop.
To help you with the Netbook versus laptop question, visit http://realtytechbytes.com/your-next-laptop-is-a-netbook/
These three articles are clearly dated in terms of price, but they still offer sound advice on how to buy. My basic rule of thumb is this (applies to Windows and Mac, Laptop/Netbook and desktop machines): Buy as much RAM as the machine will hold. Get the biggest hard drive that you can get, if possible get a DVDR/RW drive as this will allow you to play and burn both DVDs and CDs. If you are going the portable route, get something with built in WiFi. Bluetooth would be nice but not necessary, and having 3 or more USB ports is a nice feature to have.  If at all possible, get one with a built in web cam and microphone. Having these items opens up a whole new world of options that we'll explore later in the series.

Finally, I wrote a three part series on converting from using a Windows PC to a Mac:
http://realtytechbytes.com/true-confessions-of-a-windows-user-in-a-mac-world-part-one/
http://realtytechbytes.com/true-confessions-of-a-windows-user-in-a-mac-world-part-two/
http://realtytechbytes.com/true-confessions-of-a-windows-user-in-a-mac-world-part-three/
The choice of a machine platform is crucial to your success and you should plan on spending some time in careful consideration.
Next time we'll look at the software that I see the successful agents using to sustain and grow their businesses.
In the meantime, why not tell us all what computer you are using, why you are using it and what you like about it as well as what you don't like! We can all learn from each other on this one!