In Part Seven, I encouraged you to utilize a blog as your home on the Internet, and gave you five reasons why a blog is a better bet for you than a standard web site.  But I left you with these questions:
By now you are wondering what you would say on your blog. Why would anyone want to read what you have written?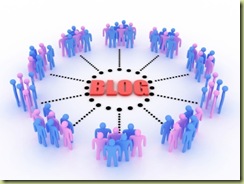 To answer those questions, let's take a step back.  NAR tells us that 84% of consumers start their search for property on the Internet.  If you believe Realtor.com's statistics, it looks like they get the lion's share of that traffic.  Assuming that this is true, then most of the online consumers will be there and they can see all of the active listings that are on the MLS.  This in my opinion is a very good thing.
They can utilize the virtual tours that are with many listings (yours do have virtual tours don't they?)  They can look at many photos (yours have lots of QUALITY photos don't they?), they can map the homes online, in short, they can get a pretty good idea of all active listings on Realtor.com. (By the way, you DO want to pay to have the ENHANCED listings on Realtor.com. And drive the inquiries to you and your blog)
But, here is what they don't get from the large sites like Realtor.com…they don't get the expertise that a real estate agent brings to the transaction, which is why people still use an agent even after they have searched online for properties.
Stop and think about the conversations that you have with your buyer clients when you first meet them.  Aren't you asking them questions about their lifestyles, their family, their wants, needs and must haves?  Don't you use that information to help them choose the right home?
What about the conversations you have in the car with them when you are driving them to properties to see?  Aren't you talking about the neighborhood amenities, the schools, the shopping, the traffic patterns, the issues and other facts that will affect their decisions to buy?
And then of course there is that whole topic of discussion about what it takes to obtain a loan today.  The credit issues, the availability of money, the appraisal process, the underwriting, the funding.  Don't forget the conversations that you have about the escrow process, the inspections, and the negations after the price negotiation.  Move in dates, what is included and all of the many thousands of details that go into buying (or selling) a home today are also conversations that get interspersed with the other conversations.
The person looking to buy or sell a home wants to know these things as much as they want to know what is for sale.  Where would they go to get this information before they choose a real estate agent?  I suppose that they could go to Google and search for some of those items and end up at another agent's blog.  Or, they could end up at your blog.  Now there is a concept.
What if your blog had all of that information? What if your blog had frequent posts on what was going on in your market area?  What if your blog encouraged readers to ask questions about your market area that you could publicly answer on the blog?  Would that help you build relationships with those consumers before they decided which agent to use?  I think so.
So, start a blog.  Of course you want to put IDX search for properties on it.  There are lots of free and paid IDX search solutions available.  To start with, ask your MLS what they suggest that you do.
But, then start adding content about your market area. Ask your favorite lenders to give you some content about loans.  Ask your favorite title companies for information about holding title, the escrow process and other interesting info they all have.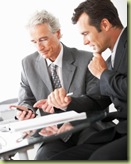 You need to write articles at least weekly on what you see happening.  There is ALWAYS something interesting going on at your office that consumers would love to know about.  Don't disclose names or other facts, but do tell in general terms how you or someone else in your office solved a problem that came up.
Put your past sales up.  Since you control the blog space, put up the photos, the virtual tour, and the statistics of the sale.  Have a separate page for each city you work in and list the pertinent sales under the correct city.  Over time this will be the best indicator of your professionalism.  Solicit past clients for recommendations and post them.
Get a Flip video camera and video the neighborhoods where you work and post the video tours under the appropriate cities.  Try to capture the quality of life that someone is likely to experience if they were to live there.  This is something that they can't get today and it's something that every buyer would like to have.
You could go to Zillow and Trulia and sign up with them to place their widgets on your blog.  This will give consumers the option to view the data that Zillow and Trulia make available.  (Stop fighting them and join them already!)
For a reasonable amount of money, go to Altos Research and sign up for their service which will give you statistical analysis graphs of your market area to place on your blog.  They take the work out of analyzing listing and sales data and present in colorful and interesting ways.
If you are in California, the California Association of Realtors® provides a weekly email update of information that they boldly state that you can use in emails or websites (a blog is a website) just by copying it and pasting it in.
If you had a blog that had this much information available to consumers, and you kept it up and promoted it effectively, you would, over time, become the local expert.  And that can only help build your business.
This may be more daunting than you wish to do.  I understand that, but it really is as easy as follow the numbers.  But, if you'd like help, I am available to help you set one up and train you how to keep it up. (See my post on Change) Contact me for details.
In the meantime, get started, because we are going to look at ways to promote your blog next time.  And you need to get this part done so that you have something to promote!