As I write this, it's been just about one week since I attended my first REBarCamp in San Francisco. It's taken about a week for me to fully internalize all that occurred in about 8 hours on a sunny August day in the City.
You may be asking yourself "what is a REBarCamp?" For questions like this I usually head on over to Wikipedia. Unfortunately, they had nothing on REBarCamp, but here is what they have to say about BarCamp:
"BarCamp is an international network of user generated conferences — open, participatory workshop-events, whose content is provided by participants."
OK, fine, but why BarCamp? Once again Wikipedia has this to say:
"The name "BarCamp" is a playful allusion to the event's origins, with reference to the hacker slang term, foobar: BarCamp arose as a spin-off of Foo Camp, an annual invitation-only participant driven conference hosted by open source publishing luminary Tim O'Reilly."

So we finally come to REBarCamp (which I will now abbreviate as REBC). The first REBC was held in San Francisco in July of 2008. It was organized by local real estate agents to share ideas and learn from each other in an open environment. Little did they know that they were spawning a nationwide movement. Since that first REBC, there have been 25 others, in cities all over the US!
I don't know about you, but I am pretty skeptical about most real estate conferences, having been to many NAR, CAR, CRS, GRI and company sponsored conventions and conferences over the past 23 years. Although I have always learned something at each of them, I have always had to pay enormous sums of of money just to get through the front doors. And then once inside, I was subjected to a constant barrage of vendors trying to sell me things ranging from Realtor® jewelry (Seriously, who NEEDS a rhinestone SOLD pin?) to books, clothing, signs, software and on and on.
And don't get me started on the overpriced Inman Connect…
The one thing of real value that I took away from each of these past events is the one thing that REBC has in spades, and that is the opportunity to connect with real people in a meaningful way.
Here is how REBCSF worked (and I am assuming that REBCs in other cities work the same way):
1. It's FREE! That's right, it's Realtor® priced! Not bad for this economy. (That also included free bagels and coffee in the morning and a free bag lunch)
2. There are NO vendors trying to sell you anything
3. It's run entirely by volunteers
4. Sponsors were solicited and received some recognition for their efforts
5. There are no paid speakers (Although I did see several professional speakers in the crowd)
6. When you check in you are asked if you would like to lead a discussion. Imagine that! Your input is solicited! You don't have to lead one, but the opportunity is there.
7. You get the chance to meet people face to face from all over the country, all over the world, and right next door! I met people from New Zealand, Chicago, Boston, New York, Texas, Missouri and from Piedmont, CA!
8. Learning from people who are actually doing what they are talking about is so very different from being "sold" something.
Although most of the presentations were focused on social media and technology, there were sessions on generating business, staging, financing and other traditional real estate topics.
Many of the people I have been following on Twitter and Facebook were there and we met Face to Face (F2F) for the first time. It felt like we had known each other for a very long time even though we had just met (physically) that day. And there is one of my big "A-HAs". Because we had been "tweeting" or Blipping" or "Facebooking" for months, the F2F meeting was a meeting of people who already knew and liked each other. The F2F meeting merely confirmed what had been developed online. And cemented the relationship. I am certain that the same thing will happen with you with future clients. (Not so subtle hint: Get Started NOW!)
Another really big take away for me was meeting so many people who were actually closing business based on clients that they had met through their blogs, tweets, blips and facebook activities. It's not theory anymore. It's the new reality. Yes, this crowd was predominantly young (heck, anybody younger than 60 is young to me) but there were plenty of my peers there as well, proving that old dogs still want to learn new tricks.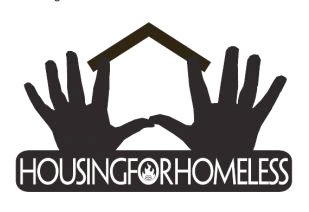 Finally, in an environment where openness and sharing are not only encouraged, but are the underpinnings of the event, you would expect to see some charitable happenings as well. And REBCSF had it's charity that raised $2,500 for Housing for the Homeless, thanks to the efforts of Ginger Wilcox and others.
So here is the bottom line. You need to go visit the REBC website and learn more. You need to see where the next one is located, and if it's near you, plan on going. If there isn't one near you, why not plan one? All the help you need is there on the site.
Learning from your peers is priceless. Sharing your knowledge with others is one of the finest ways of giving back you'll ever know. And hanging out with energized and fun real estate people for a day is not to be missed.