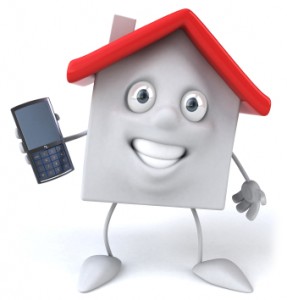 Did you know that ½ of all Internet searches for LOCAL products and services are performed from mobile devices?
Imagine your potential customers whipping out their cell phones to look for real estate while "on the go"…
Yes! They found YOUR website, but once they get to your website, they can't find your phone number… or your directions… or your listings…
Of course, that information is probably on your website, but if it is not "mobile-friendly," it will not be clearly visible to mobile users.
Because of this, visitors will quickly leave your website. Why would they stay? They can't navigate your site to find what they need, so they move on to your competitors.
Studies show that more than 20% of local business searches are performed from mobile devices. That's potentially 20% of business that YOU could be missing out on!
Times are tough these days when it comes to getting more clients and sales. So you cannot afford to miss out on ANY business.
One simple way to prevent this is by having a mobile-friendly website.
Traditional websites are built to be viewed on a computer screen instead of a small mobile phone screen. So viewing a traditional website that has not been "mobilized" on a mobile phone is almost impossible.  
Not to mention that they take forever to load! In fact, most "non-mobilized" websites don't even load at all on mobile devices. 
Mobile-friendly websites simply make it convenient for your customers and potential customers to connect with you. As a real estate professional, your main goal is to remove all obstacles when it comes to your business's "visibility" on the Internet.
With mobile-friendly websites, "on the go" visitors can easily find and connect with you with one-click calling, one-click email, and instant directions. Again, this removes those "extra steps" that may be otherwise needed to contact you. 
So take a moment, whip out your phone, and take a look at your website.  If what you see is too small to read without pinching and zooming, if you can't tap to call, if the page loads slowly or not all, you need a mobile friendly web site.
Get in touch, I can help and I'd be happy to show you some of the beautiful sites that i have created for agents just like you!