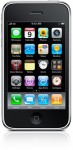 I was one of those people who stood in line for over 6 hours in July of 2008 to buy the iPhone 3G when it came out.  I wasn't happy to do it, but I endured the wait because the reward was so worth it.
Then Apple came out with the iPhone 3GS.  It had a feature that I really wanted and that was the ability to shoot video with the built in camera, something the 3G lacked, even though it's camera and hardware was completely capable of doing it!  I didn't rush out to get the 3GS because I wasn't "seasoned" enough in my contract with AT&T and would have had to buy my way out the contract so that I could enter into a new one with AT&T for the new phone.  I wasn't willing to do that.
There was another option for me to be able to shoot video on my iPhone 3G and that was to "jailbreak" my phone.  Jail breaking a phone is the process of installing some software that allows you to install other software that permits the phone to do things that Apple and AT&T did not want done.  Like shooting video!
The problem with jail breaking a phone is that it possibly violates the warranty and the possibility of "bricking" the phone is very real.  "Bricking" is a term used to describe the phenomenon of rendering your phone unusable and irreparable.  Even as geeky as I am, I didn't want to risk that.  So, I contented myself with the thought that I had to stick to my Flip camera for mobile video.  I like the Flip and and have used it frequently. but it means carrying another device all the time.

I just ran across the answer to problem. Ustream has released an iPhone app that will allow my iPhone 3G (and the 3GS) to shoot live video and upload it to their website and make it available to be watched by others and embedded into my blog or Facebook page.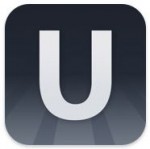 And, it's FREE!  It's called Ustream Broadcaster and you get it at the iPhone App Store.  You've got to have iTunes installed on your computer to get it.
They have a very extensive help page to get you up and running so you should be able to get this done in short order.
So, problem solved, angst with the iPhone reduced, but not gone. (When can I tether my iPhone to my laptop?  Come on Apple and AT&T, get with it!)
How might you use this feature?  I'm thinking it makes for a great tool when out on tour.  If you see something your client might like, whip out your phone, shoot a quick video and Tweet about it or load it to your Facebook page (Both features are built into the app) and let your client know.
How are you going to use it?  Share your ideas by leaving a comment.