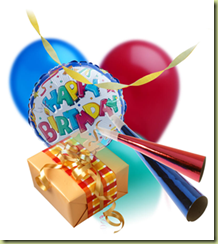 I started RealtyTechBytes on January 20th, 2008 as a place where I could do product reviews, provide information on tech tools that I think will be helpful to real estate agents, and to have a parking place for information related to the classes that I teach.
Since that time I have posted 72 times on a wide variety of topics, some of which I received some great feedback on and some went out into the ether with nary a peep coming from you.  Thankfully none of them got panned!
I thought it would be a great idea to pick my five favorite posts and bring them up again.  So here goes, my favorite posts of 2008!
I hope you liked these.  There are 68 more on the site and more to come as we move through 2009.  Please use the comment feature to tell me what you'd like me to write about, or to just tell what you think at RealtyTechBytes.com!