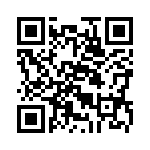 I like free stuff.  I especially like free stuff that helps me in my business.  And I really, really like it when it helps me get new clients.
Today I want to tell you about a free tool that you may not know about.  It's called Housing Trends eNewsletter, and it has been around for some time.  It was originally started by Susie Hale of Houston, Texas as part of her company called FrogPond.  She later sold it to Move and it assumed it's current configuration.
In a nutshell, it's a monthly newsletter that is branded with your information, contains links to your social sites, allows you to display your market area stats, has links to your idx search, has industry news, great tools for the homeowner or home buyer, and oh yes, did I mention that it's FREE?
You can see what my current issue looks like here: http://jerrykidd.housingtrendsenewsletter.com/ (or scan the QR code above) and if you would like to sign up to get your own FREE newsletter (why wouldn't you?) you can go here: http://hten.com/dispsignupnow.cfm
Please do yourself a favor and go check this out.