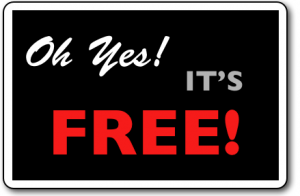 I was recently asked by an agent where she could find material to share on LinkedIn, Facebook and other social sites.
My initial thought was "everywhere" but on further thought, I realized that even though shareable content IS everywhere, most agents are not aware of it or even how to share it.
So, this week I want to share a few resources with you that you may not be aware of and also a way to share things that you run across in your everyday web browsing.
To start, if you are a REALTOR®, the the National Association of REALTORS® has two good sources for you.  One is Houselogic.  This is a consumer facing website designed to give homeowners and future homeowners information about housing.  But, it also has a section just for REALTORS® at http://members.houselogic.com/start/.  Once you login with your NRDS number (If you don't know it, your local Association can tell you.  It's also on the mailing label of your REALTOR® magazine) they will allow you to republish their articles as long as you follow their guidelines on sharing and reprinting.  They make the whole process easy to do just by following along the steps that they lead you through.
The other NAR resource is strictly for members too, and is
http://www.realtor.org. This site will also require that you login with your NRDS number in order to get to the good stuff.  Here you can find educational information, research reports and much more.
If you are a member of the California Association of REALTORS® you can visit http://www.car.org/newsstand/newsletters/ (Login first at
http://www.car.org) and you will find the following list of newsletters that you can subscribe to:
C.A.R. Newsline

One Cool Thing

Market Matters Weekly Advisory

ClientDIRECT®

Realegal®

C.A.R. Research Highlights

Trends
And many more.
Much of the information in these newsletters can be shared as long as you follow their guidelines.
For some reason known only to CAR though, you have to call them to subscribe.  See the next paragraph for a quotation from the newsletter info page:
Note: to unsubscribe from these or any other C.A.R. email publications, use the unsubscribe link located at the bottom of each email newsletter.  To resubscribe to one of our newsletters, please call (213) 739-8272.
CAR also offers current market data at: http://www.car.org/marketdata/
If you are not a REALTOR® or if you don't care for any of the material that you can find on the Association web sites, all is not lost.
While you are surfing around on the web reading this and that, look for a share button.  Many websites have these next to articles that they publish.  By using the share button you can place a link to the article and sometimes the associated image right into your Facebook, LinkedIn, Google+ and many other social site updates.
Once you have done that, add a few lines about why YOU thought that article was worth reading and click Done or Share as the case may be, and you have now added to your network's general store of knowledge and have positioned yourself as a knowledgeable agent.  Do this often enough with GOOD content (Defined as content that your network will find valuable and will want to read) and they will come to depend on you for real estate information.
Once you are seen as a go to source for information, I see nothing wrong will occasionally asking for referrals or business from your network.
The next step is up to you. Go find some FREE content and share it with your network.  Then make a plan to do this at least 3 times a week and you'll soon be seen as a valuable resource and not just as another real estate agent.