The other day I was working with an agent at her computer in an attempt to do something that wasn't too complex.  Our conversation went something like this:
Me: Right click on that and select "Save"
Her: How do I right click?
Me: Seriously?
Her: Where is the right click button?
At this point I want to pause the conversation and point out that she was using a laptop computer with one of those touch pads built in.  This particular model did not have the usual two buttons mounted somewhere near the touch pad, so in order to perform a right click she needed to hold down the control key and then tap on the touch pad.
Let's resume the conversation:
Me: Hold down the control key and then tap on the touch pad
Her: Where is the control key
Me: it's the one marked CTRL
Her: Oh.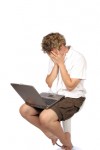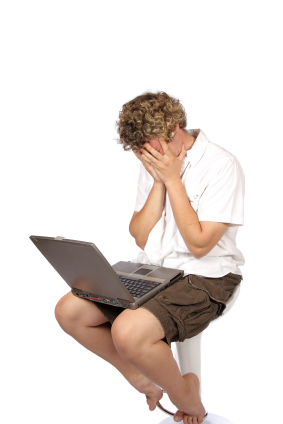 Here is my observation.  If she had been using a mouse instead of the touchpad, we never would have needed to have the conversation at all. When I asked her why she didn't use a mouse, the response was that she didn't need one…the laptop had the touch pad.  I won't bore you with what transpired when I asked her to show me how she clicked and dragged with the touchpad.  Suffice it say that it wasn't a very pretty demonstration.
After that experience I conducted an informal survey around the office as I watched agents working with their laptops, and came to the conclusion that the touchpad has done more to kill productivity on laptops than Solitaire has!
And that brings me to the point of this post.  Get a mouse for your laptop.  In fact, get a wireless mouse so you don't have deal with cords.  As a further point, get one of these wireless mice:  Microsoft Wireless Mice
 (Quick note, if you buy one through this link I'll earn a VERY small commission.  Click or don't click…it's up to you)
Here is what will happen if you do:  Your productivity will go up as you will no longer hate your laptop because you'll be able to easily do normal everyday functions on your laptop without the aggravation caused by those d@mn touch pads!