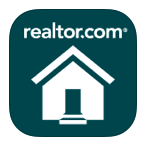 You know that mobile is the current must have technology right?  If you don't, you might want to read some of the posts that I have written about it in the past, and get yourself up to speed. (Click here to see a list of articles about mobile marketing for real estate agents)
What I want to tell you about today is a really cool way to take advantage of mobile real estate searches for F.R.E.E! (You know how we love that word don't you?)
Our "friends" at Realtor.com are offering you a mobile app that you can use as well as a version that your clients can use.  When you invite a client to download and install the app (It comes in both iPhone and Android versions) they get an app that is branded to you.  According to Realtor.com when they do so, YOU get to learn the following:
What REALTORS® should know about Mobile Collaborative Search
• Agent branding lets you invite your clients to use a version of the realtor.com® mobile app branded with your photo and contact info. All primary inquiries will be routed to you, and you will receive real-time notifications on your iPhone®, iPad® and/or Android™.
• Collaborative Search lets you easily suggest one or more listings to one or more clients. Clients are able to send you showing requests for properties they want to see. And, you're able to have instant messaging conversations right in the app for each listing.
As I mentioned, the app is free to both you and your clients, so all that is in the way of you having your own branded mobile app is you!
Here is how to get started.  Simply visit http://www.realtor.com/collaborate/. There you will find three short videos that will explain the process to you as well as a getting started guide.
In case you missed it on the page, here is the link to the getting started guide: http://www.realtor.com/realestateseries/downloads/MobileTools/Mobile-Collaborative-Search_all-in-one.pdf
This is not a new app, (as far as I can tell it's been around since 2012), but I don't know of anyone using it, so you may be able to be the first one on your block to get it!
There is also an added bonus if you use TopProducer (this is from the above mentioned set-up guide):
Agents using realtor.com® Mobile Collaborative Search to connect with buyers can now invite Top Producer® contacts to connect from their CRM desktop and mobile app.
So, step away from this blog and get on over to http://www.realtor.com/collaborate/ and get busy!