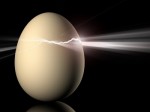 Change comes to all of us in one form or another and in many different ways.
Change can be welcome or unwelcome. It can be embraced or it can be fought. It can also mean many things depending on whether it's a verb, noun or intransitive verb (whatever THAT is!).
But, in my case, the change that will occur at 5 PM on Friday, October 30, 2009 is going to be welcomed and fully embraced. For at that moment I cease being an employee and will return to my entrepreneurial roots.
For most of my career in real estate I have been a manager, a director or a trainer. As a manager I have managed real estate offices for Merrill Lynch Realty, Prudential California Realty, Mason-McDuffie Real Estate, Alain Pinel Realtors and Pacific Union. I have been the IT Director for Mason-McDuffie and also the Training Director for Pacific Union. I have also listed and sold houses in both Sonoma and Contra Costa Counties.
In that time I have trained thousands of agents in northern California in the basics of real estate listing and sales as well as how to use technology in their businesses. While I enjoyed the IT and the management functions that I have performed, I have loved working one on one with agents, helping them grow their businesses.
As a California Association of Realtors Certified Instructor, I have trained agents in the GRI program from as far north as Rocklin and as far south as Bakersfield and from San Luis Obispo on the west to Oakhurst on the east.
As an NAR ePro Certified Trainer I have worked in Maui and all over California as I introduced agents to the value of getting an ePro Certification.
While at Pacific Union I developed over 15 different training classes ranging from Business Development classes like Prospecting, Business Planning, Listing Presentation and more to Technology classes and social media classes.
Along the way I became an instructor for SRES and WinForms. I have also taught classes on BrokerMetrics, AgentMetrics, Clarus MarketMetrics, DocuSign and AgencyLogic.
And if you are reading this, you know that I have authored a popular blog on technology tools for real estate agents with tips on how to use them from a business building perspective. http://RealtyTechBytes.com has been published weekly since late January of 2008.
So, it's a natural for me to open my own training and consulting business. And that is what I am in the process of doing. I am looking for space to work from (I can't work from home as I cannot walk past the refrigerator or pantry without stopping by for a lingering visit). I'm determining my business name, developing contracts, opening business accounts and generally getting ready for next Friday evening.
I welcome your comments, your thoughts and of course your business should you need help navigating the rapidly changing waters of technology, social media and real estate!
I hope to connect with you soon.