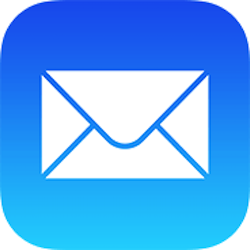 How many times have you heard that direct mail is dead as a method for growing your business?  You've probably heard from well meaning peers that either haven't really used it, or tried it once and didn't get the results that they had hoped for.
In truth, Direct Mail does work if done correctly.  I find that postcards announcing new listings, Just Solds, price reductions and even Open Houses can have a huge return on the investment.
There are a few things to know to help ensure success.  First off, have a goal in mind.  What are you looking to do?  Just listed postcards sent into an area of homes around the new listing can often "flush out" other homeowners who are thinking of selling.  The same holds true for Just Sold cards, so those would be my primary objectives.
Next, good design with a clear call to action is necessary, and finally, an easy to use and cost effective method to come up with the addresses to mail to, the design of the card itself and of course getting them mailed…and all at a reasonable price.
That's a pretty tall order to do on your own, so I think it discourages a lot of agents from even trying it.
Here is where RealMailers comes to the rescue! Their website tagline is "Design, target, and instantly send direct mail without leaving your desk."
Signing up is free and quick…you just need to give them your email address and create a password and they will then create an account for you and take you to the beginning of creating a mailing campaign.
You design your card online using their easy design tools, choose your targeting with a nifty online tool, decide if you want first class mail or regular postcard mail, provide a payment method and you are done!
Pricing is VERY competitive.  A standard 4 x 6 postcard is .59 designed, printed and mailed via First Class per card!  That's for one card or however many you want to send.
The home page is https://www.realmailers.com/ which is where you can learn what they are offering.  Pricing can be found here https://www.realmailers.com/pricing and a FAQ page that should answer any questions can be found here: https://www.realmailers.com/help
I don't know about your market area, but here in the San Francisco East Bay counties of Contra Costa and Alameda, listings are scarce.  And they often draw multiple offers. So the name of the game here is listings.  I believe that mailing postcards is an economical way for you to develop more listing leads.  And RealMailers looks like a VERY good way to do this!  What do you think?