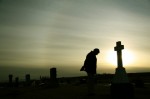 "For things to get better for you, you have to get better", Jim Rohn.
Those 12 words spoken by Jim Rohn on a Nightengale-Conant tape, and heard by me in the summer of 1982, utterly changed my life.  I was given the tape to listen to by a man who thought that it would help me improve my life.
Up until that point I was sure that my lack of success in life was due to the circumstances of my birth, the lack of a college education, the time spent in the Marine Corps when others my age were in college, where I lived, the clothes I wore, the car I drove, in short everything around me was holding me back.
Jim's twelve words stood out so brilliantly that I scarcely heard anything else he said on that 1 single cassette tape.  It wasn't until later during subsequent listenings that I learned much more from him.
Jim had a very clear way of taking complex subjects and putting them in a way that I could understand.  And the understanding allowed me to apply them in my life.  He said that profits were better than wages.  And that I needed to be working on profits instead of wages.  At the time that I heard that I wasn't able to quit a job to start a business.  But he assured me that I could still start on building the foundation that would lead to a business.  And so I went to Santa Rosa Junior College at night, and my job by day.  Four years later I obtained a real estate license and my life was forever changed.
I met Jim at a seminar in San Jose in 1995.  I shook his hand and thanked him for the gift of his wisdom and the gifts that his wisdom had given to me.
I'll never forget that day, and I'll never forget Jim.