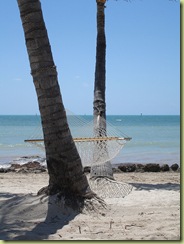 Did you ever have one of those days where all of your carefully crafted plans just flew out of the window? Today was such a day for me. I was planning on getting a number of things done that got put off because I was out of town all of last week, but a number of things conspired against me.
(OK, it was a lazy day!)
Instead, I followed up on some web sites that I had been meaning to visit and made some cool discoveries that I think will interest you as much as they did me.
As real estate agents, we live and die by our ability to find people who want to do a real estate transaction. And while our best sources of business are past clients, sphere of influence and referrals, sometimes we just HAVE to talk to strangers. Wouldn't it be cool to get a lesson on how to do that? Wikipedia has an excellent piece on just that. Who knew?
http://www.wikihow.com/Talk-to-Strangers
Walking up to people you don't know and striking up conversation is the social equivalent of skydiving. It's fun, interesting, and risky. And it will change your life. You'll meet new people every day, you'll give yourself control over your social and business life, and you'll experience firsthand the joy of living dangerously. But how do you go from sitting in front of a computer to habitually starting conversations with strangers on a daily basis?
Want to learn how to do something with the technology tools that you own? Want to learn a new skill? The Hewlett-Packard small business center can help. They have a great learning center aimed right at Realtors® as well as classes for non-real estate people that will be helpful to you, too. I've taken a number of these courses and found them to be very helpful with out being too geeky!
http://www.hp.com/sbso/solutions/real/index.html
HP Resources designed to help real estate professionals with their technology
OK, you know the importance of getting your listings on to as many web sites as possible. But, it's always been a pain to track each listing across all of the multiple web sites that are in common use. This tool was designed to help sellers check up on you to see if you are doing your job! No reason why you couldn't use it too…
http://www.intlistings.com/realestatemarketingreport/
Use this tool to determine whether your real estate listing is syndicated across the web on all popular realty websites. Simply fill out the details they will scour the web for your listing. The results appear as a grade; getting an A means your property has decent exposure on the Web; a D means you need to take some action. In addition to the grade, the site will provide a link to your listing on the various sites so you can see how well or how poorly your property is represented.
Your dues dollar at work! NAR recently ran a survey to track Realtor® use of technology and the results are available to you for free. Wait until you see how many people are using social media (FaceBook, LinkedIn, Twitter and so on). Think you might benefit from reading this? I do…
http://www.realtor.org
At the end of July 2008, The Center for REALTOR® Technology (CRT) extended a survey invitation to 40,000 random REALTORS® via email. This report summarizes national findings among associate brokers, sales agents, broker-owners (no selling), broker-owners (some selling), managers (no selling), and managers (some selling). These groups account for 942 completed surveys. This number is large enough for overall responses to be considered statistically valid.
Are you still using paper forms? Why? Winforms has been available in both Desktop and Online versions for years. Winforms gives your contracts and other forms that professional look that only comes form "typing" and the Online version has the added benefit that you are always using the latest, most up to date form. Not sure how to use Winforms? Fear not, go watch some short videos at the C.A.R. website. And save a tree.
http://www.car.org/websiteguide/winformsmovies/?version=2
Winforms® provides you with the tools to fill out your real estate contracts professionally.  To help you utilize the software more efficiently, C.A.R. has developed a number of short movies for you to watch. These movies are quick one to two-minute flash demonstrations that address Winforms® most frequently asked questions.
Wouldn't it be great if you always knew which form to use in any given situation? As it turns out, Winforms Forms Advisor is an online software program that identifies for the REALTOR® which C.A.R. Standard Forms to use and how to complete the forms. Forms Advisor™ features C.A.R. Forms Tutor™, which provides audio and text instructions for completing the forms and a legal Q&A component. This all-encompassing software offers users a total solution to form training and usage questions.
http://winforms.com/formsadvisor/
Go to this page and sign up for a free webinar to teach you how to use the software. Or you can watch a prerecorded one if the available dates don't fit your calendar.
So, although I didn't get to ANY of the things that I thought I'd be doing today, I do feel like I have accomplished something worthwhile in finding these cool websites. What do you think?