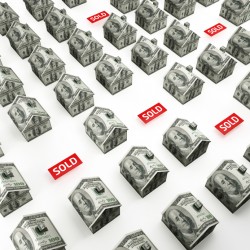 As I cruised around the Inter-Webs this week I ran across some really good content that I want to share with you.  Take some time to look carefully at each of them.  Any one of them can help you make more money if you implement what you learn.
Imagine what could happen if you implemented all of them!
Using these 13 words will help salespeople close deals faster and make tons of money…
They say selling is more art than science.
And according to marketing-software maker HubSpot, there are certain words salespeople should use to boost their chances of closing more deals.
Using the 13 words below can help you significantly sell more and make a boatload of money.
http://www.businessinsider.com/13-words-help-salespeople-2016-9
How to Find Anyone's Email (and Then What to Do With It)
What if you could find anyone's email address? Think of the potential! I'll teach you how to do just that–plus, what your next step should be.
http://www.inc.com/john-lincoln/how-to-find-anyones-email-and-then-what-to-do-with-it.html
10 Lists to keep if you want to be successful
The human mind is truly incredible, and we should all strive towards creating a tenacious memory we can rely on. Many lucrative professions or hobbies require such a trait—actors, musicians, artists and entertainers in general do countless drills, just so the required information can be embedded in the memory with certainty. Clearly numerous doors that lead to a successful future are unlocked if one has a great memory. Although beneficial, it is not an essential ingredient within the success formula—what you lack in memory can always be compensated with diligence.
http://www.thiskoleobasa.com/10-lists-to-keep-if-you-want-to-be-successful/
13 Reasons You Are Not as Successful as You Should Be
If you really want to do something, you will find a way. If you don't, you will find an excuse.
If you're not quite where you expected to be, you probably spend time wondering why.
Focus on some common causes–so you can figure out why you are not as successful as you want to be–and start addressing them.
http://www.inc.com/lolly-daskal/13-reasons-you-are-not-as-successful-as-you-should-be.html
53 Brilliant 'Shark Tank' Quotes to Inspire You
Want to rise above the rest? Listen to what the Sharks have to say.
What does it take to succeed? Just ask the Sharks.
These quotes from the hosts of the world-famous show offer some keen insight into starting a company, figuring out how to innovative, and rising above the pack.
www.inc.com/john-brandon/53-brilliant-shark-tank-quotes-to-inspire-you.html