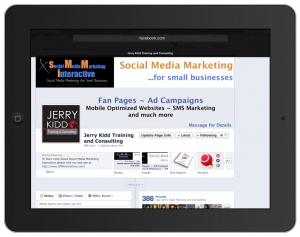 The Apple iPad has been described as the best Christmas gift ever. I sure won't dispute that statement. because I've seen the faces of people who have received one as a gift!
If you were fortunate enough to receive one (or if you think you are going to get one) you may want to know how to get the most out of this fabulous device.
I've done some research and have come up with what I believe are the best resources out there to help you master the iPad.
First out of the gate is the missing manual! There is no manual in the box, and for most purposes you won't need one. But, to really speed up the learning process, having a reference guide can be very helpful. As it turns out, Apple has produced a manual and you can get it here: http://manuals.info.apple.com/MANUALS/1000/MA1595/en_US/ipad_user_guide.pdf
If you want a little less information, but still want useful help, Apple has a resource that will get you started quickly. You can get it here: http://www.apple.com/support/ipad/essentials/
You can also sign up for workshops and training classes at an Apple store if you live close to one. You can sign up here: http://www.apple.com/retail/learn/
Next up is a great course from About.com. This is an eight part look at getting the most from the iPad. You can access that course here: http://ipad.about.com/od/iPad_Guide/ss/iPad-101-New-Users-Guide-Install-Move-Delete-Folders.htm. Author Daniel Nations has done a really great job of breaking this down into bite size bits of information. He also has an email newsletter that you can get that will help you as well.
My final recommendation is one from the Goodwill Community Foundation. This offering has 17 lessons and three videos that are very well done. They also have similar classes on other topics that you may find to be of interest too! You can access the class here: http://www.gcflearnfree.org/ipadbasics
Of course, there are many other resources available, including a ton of videos on Youtube, but these are the ones that I liked the best. Hopefully you will too!