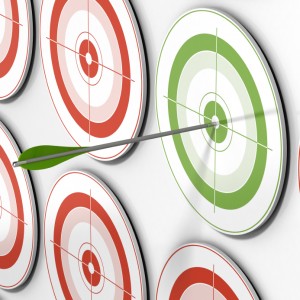 Many agents ask me if there is any real value in spending time with social media sites like Facebook and LinkedIn.  My answer is always a qualified yes because if the questioner is capable of doing a few tasks (that most won't do) then the sites become valuable sources of new leads.  If person asking won't do them, the answer is no, the sites become a colossal waste of time.
Let me break the tasks down for you by site.
LinkedIn
This premier business social networking site can be a low maintenance way to stay in touch with the people who matter the most to you!  Here are the steps that I have seen that bring the most reward from LinkedIn:
Complete your profile!

Have a recent head shot, put your contact info, have a Summary that explains who you are and what you do from the perspective of the reader.  In other words, what's in it for them to want to connect with you. There is more, but doing just these few things will vastly improve your profile.

Get rid of all the other REALTORS®, lenders and title people from your network.  You can connect with them the old fashioned way.  What you want in your network are only those people who can do a transaction with you or refer you to a transaction.
Find your past clients who may be on LinkedIn and send them connect requests.
Finally, find and post things as status updates 2 to 3 times a week.  Periodically look at the status updates of your network and, if you can, share their updates or make valuable comments on their updates.
This 4 step process will go a long way to keeping you top of mind in the people who matter…the ones who can do business with you.
Facebook
The process here is a bit more action oriented and requires that you know some details about your target audience, but the results (new leads) can be staggering!  Here is what you need to do:
You MUST be able to determine a very narrow niche.  In other words, you have to decide  that you want a certain type of client such as senior sellers, first time buyers, people tied to activities like golf or sailing, military and so on.  You MUST be able to do this first as everything else builds on this step.
You MUST be able to determine what that niche needs in real estate terms from you.  In other words, do you have what they need?
Once you know those two things, you then MUST create or gather together some information that you can give to these people in exchange for some contact information.    Think along the lines of a 3 or 4 page report that offers something like "Secrets of buying a golf course home" etc.
The final step of this process is to run Facebook ads to locate the people who match the profile of your niche client (see step 1).  The ads are shown only to the people who match the profile and in turn if clicked on deliver them to a landing page where they have the option of giving you their contact information in exchange for the report that you wrote.  Over time this produces a list of people who fit your target criteria that you can develop a relationship with leading to a sale.
This is not a process that is slam dunk easy, but it is one that will produce targeted leads for you on demand.
Both of these methods work very well, but unless you have experience in doing these sorts of things, you might feel more comfortable in having some help.  If that's the case, please feel free to get in touch with me.  I am in the process of accepting up new clients and will have some openings in the very near future.
I am confident that once I help you set up your social networking prospecting campaigns that you'll be able to run them by yourself going forward.  The initial consultation is free…