I often come across interesting things while noodling around on the internet.  But, most of the time they don't warrant a full write up here.  So, I just collect them in a file until I collect enough to fill an article.
That day has arrived, so here are three web based services that can help you help your clients.

First out is a web based calculator that you can install on your blog or web site.  The free versions are ad supported but you can also purchase an ad free one.

From their web site: CalcMoolator offers over 50 free financial calculators for the web, iPhone, iPad, and Android devices. Some of our most popular calculators are: Tip Calculator, House Rent vs. Buy, Auto Loan Estimate, Auto Lease vs. Buy, Mortgage Payment Estimate, and Pay Off My Credit Card Debt Sooner.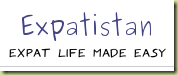 Next up is a site that compares cost of living between two different cities\.  I live in the San Francisco Bay Area which is expensive, but not as expensive as it is in New York City!  (And the weather is nicer here, too!)
Expatistan measures the prices of the following things: Food, Housing, Clothes, Transportation, Health, Entertainment.  It then gives you a comparison chart.

Finally, for those that are looking to remodel, rather than move, here is a free site that gives you the ability to draw out your dream remodel using a professional class tool kit.  You can get a "shopping list" when you are finished, too!
From their website: Design your dream home online. Nothing to download, and it's free*! Autodesk® Homestyler™ free* online home design software brings your interior design plans to life. Easy drag and drop, brand name products, and 3D views make using Autodesk Homestyler the best way to start your next home design project. It's free*, completely web-based, and instantly accessible online.
Have a little fun and check out these three, (click on the pictures to visit the sites) free web based services.  At least one of them may come in handy for one of your clients!
Tell us, via comments, if you have discovered a cool web site that would be helpful to other real estate professionals.